Friday, May 24th - Registration Night at Oilcan's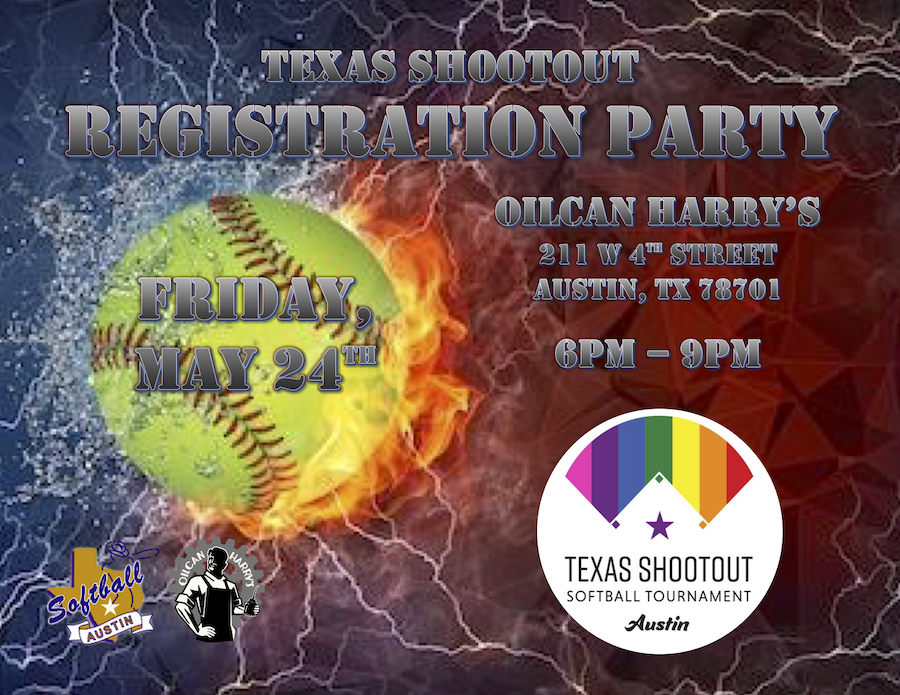 Join the festivities at Oilcan's on 4th street. Here you can obtain your registration packet for the Tournament from 6-9pm. Dance the night away, play darts, or watch the latest sports programming.
Saturday, May 25th - Iron Bear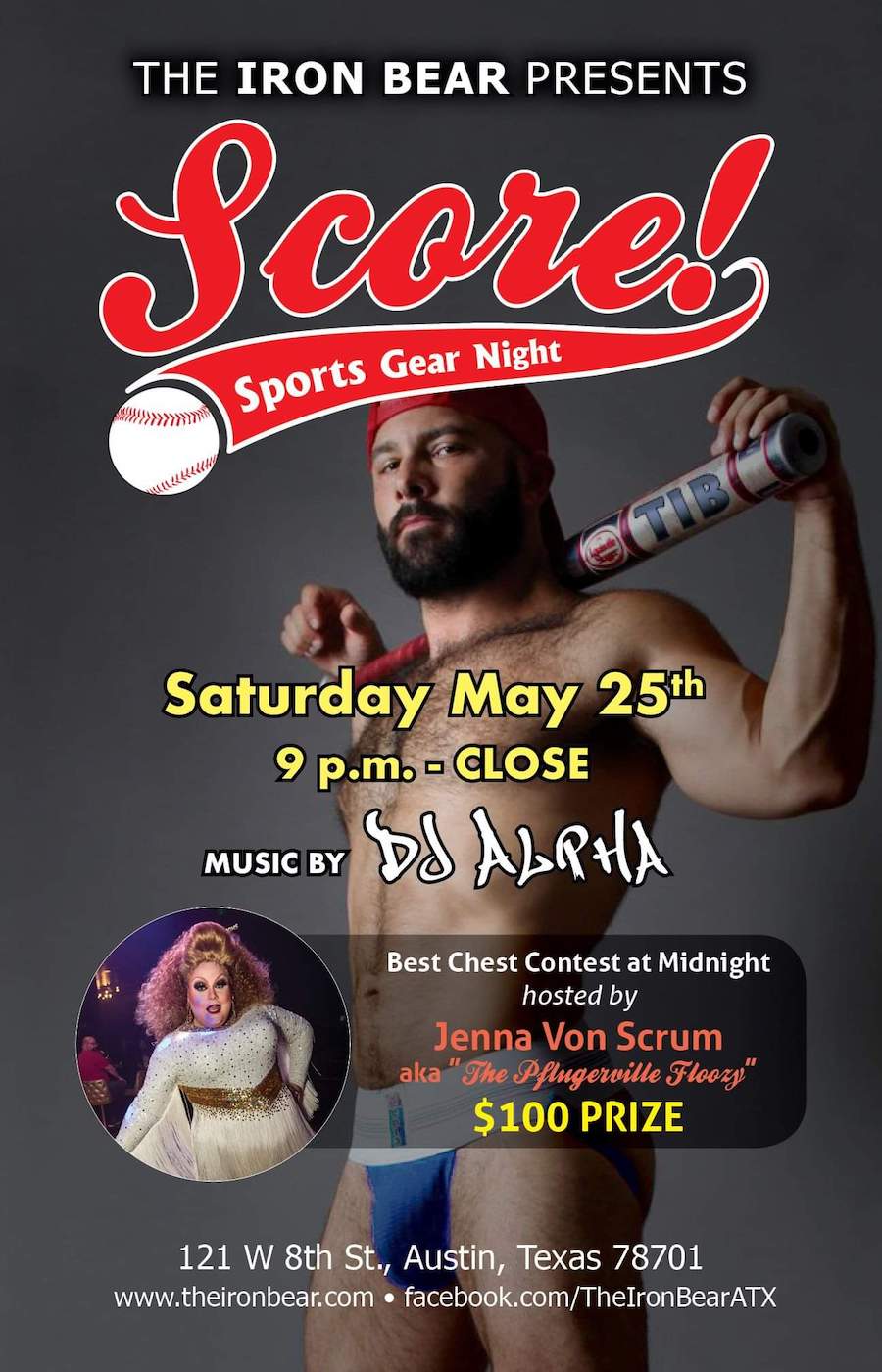 Saturday's party will be at the Iron Bear on 8th and Colorado for SCORE! Sports Gear Night. Come in your jersey and/or gear and show your team spirit! Feel free to invite your teammates to the Facebook event. There is $3.00 parking at the 816 Colorado Parking Garage. Bring your parking ticket to the bar to gate it validated.
Sunday, May 26th - Rain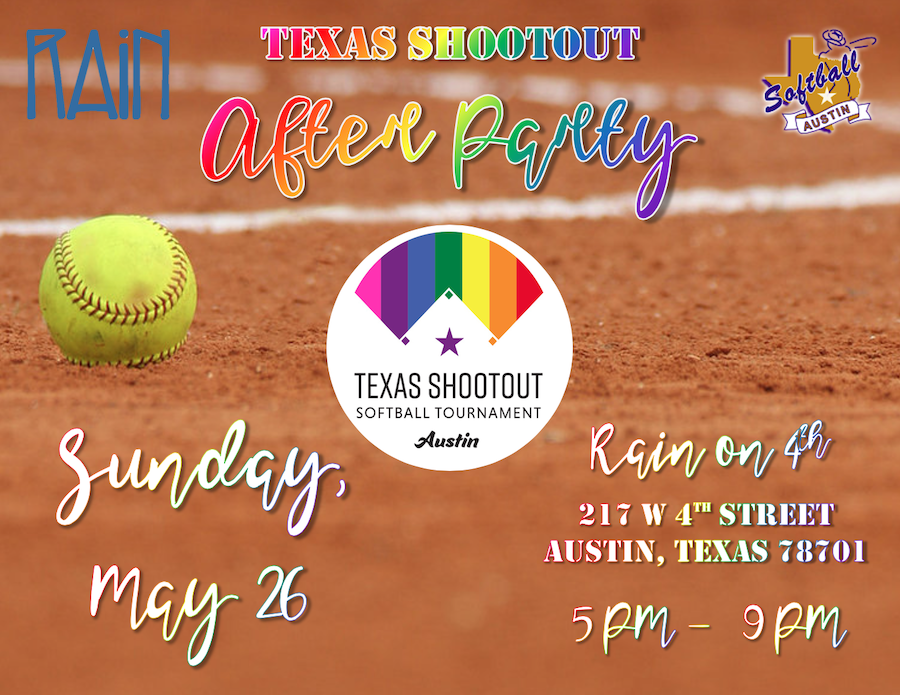 The closing ceremony will be held at Rain on 4th. Get your medal and grab a cocktail and dance the tournament soreness off!